When I was in high school, physics was a senior level course. You had to meet the minimum math requirement, which was Algebra II/Trig. Many (perhaps most) students never took physics. Since Jayme is a freshman, physics wasn't even on my radar. At least it wasn't until I started researching Novare Science & Math for a review.
Introductory Physics was listed as a course for 9th-11th graders. Physics, as a freshman? I was intrigued.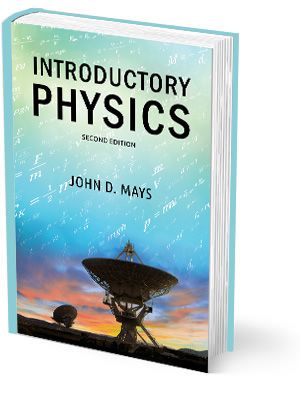 Physics First
As I continued to research, I learned that Novare Science & Math follows a physics first scope and sequence. The text required math proficiency, but was appropriate for a student concurrently taking Algebra 1. I really enjoyed reading this article in the Novare Newsletter, Sequencing the Upper School Science and Math Curriculum: Why Placing an Introductory Physics Class in Ninth Grade is a Great Idea (and Other Considerations).
Basically, biology and chemistry have foundations in physics. When students learn to understand energy, types of structures, temperature scales, and more, they're gaining a solid foundation to build their other science knowledge upon. Background knowledge is essential for learning, and an introductory physics course prepares students well for the other sciences.
Of course, there are some physics concepts (especially those dealing with vectors) that do require higher levels of math. But, this course does not include those. There is a higher level of physics offered by Novare Science & Math, called Physics: Modeling Nature. This is recommended as an optional course for junior and seniors who have completed trigonometry.
Mastery Learnings
The textbook is high quality, with a durable hard cover. What got my attention first was the thickness of the book. It was not nearly as thick as most high school science texts I've seen.
That's when I realized that Novare Math & Science focuses on mastery. In order to ensure mastery, they've really focused their text on the key concepts that are vital for understanding. The "fluff" of physics so to speak has been removed. The "Preface for Teachers" at the beginning of the text highlights this teaching philosophy. One sentence really caught my attention:
The norm for classes in contemporary schools is what I call the Cram-Pass-Forget Cycle, in which students cram for tests, pass them, and then forget most of what they crammed in just a few weeks.
This pretty much summed up my high school education. I graduated near the top of my class, but remember very little of what I was taught. Memorizing quickly and jumping through all the hoops the teachers wanted was easy for me, but I was not so good at learning for mastery.
I don't want my kids to be like me in that regard. I want them to learn for learning, not to simply pass a test and get a good grade.
The way this text is compiled, mastery will happen naturally. Students will notice:
Frequent review of previously learned material
Comprehensive quizzes (the chapter quizzes also contain questions about previous chapters)
Semester exams (also comprehensive>
Basically, you have multiple opportunities to remember what you learned. It's a lot harder to cram and forget when you're constantly using the material! 😀
Teacher Resources
In addition to the text, I received a digital copy of the Teacher Resource CD. This was necessary as I worked through the material with Jayme. The resources included:
Quizzes and Quiz Keys
Sample Answers for Verbal Questions
Semester Exams and Semester Exam Keys
Weekly Review Guides
There was also a course overview and sample schedule.
Since Jayme was also taking biology (since I was planning on following the traditional Biology-Chemistry-Physics sequence), we didn't move through at the recommended pace. But, we'll pick back up with this textbook in the fall and continue to dive into the world of physics. I appreciated that the schedule included important notes and reminders, such as "Report due in two weeks" and "After Quiz: Students do activity in Figure 6-19." This helped keep us both on track!
Cross-Curricular Integration
Introductory Physics does an excellent job integrating other subjects, to provide a well-rounded course for students. Rather than merely sticking notes about history, English, and the scientific process in sidebars, it's all written right into the text. Everything flows well, and I've been impressed with how much learning has been done so far in this course!
Kingdom Perspective
Perhaps what I love most about this text is the Christian worldview it utilizes. I love this quote from the preface:
Science and math teachers need to think broadly about how we fulfill Christ's mandate to love God with all our mind, how we teacher our students effectively to engage issues, and how we perceive God's fingerprints in creation.
The first chapter deals extensively with knowledge, truth, facts, theories, and more. I enjoyed reading through this chapter!
My Thoughts
Having never heard of Novare Science & Math before, I wasn't sure what to expect. But, I was very pleased with the quality and scope of this text. I love that it's focused scope and sequence means it's actually manageable in a school year. I don't have to worry about trying to pick and choose from a traditional book and hoping I pick the right things to skip!
The text was easy to read. It covers complex topics, but utilizes plenty of text features to break it up.
For instance, on this two-page spread, you'll find:
Key information in a box
Three images with captions
A table comparing predicted and actual information
It's all well done, and relevant to the material covered on the page.
I'll definitely be teaching Physics first when the other kids reach high school, and am planning on using their Physical Science course for one year of middle school when we get there.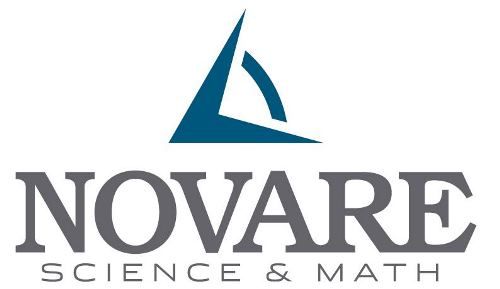 Want to learn more about Novare Science & Math? Click on the banner to see what other crew members thought!