We've been learning more about our beautiful state, Washington, with Make-a-State, an Activity-Pak from Home School in the Woods.
This is my second time reviewing a product from Home School in the Woods. Earlier this year, we learned about Ancient Greece from their Project Passport series. Once again, I was impressed by the quality of material from this vendor. They really do strive to provide a hands-on approach to learning history.
What Is Make-a-State?
Make-a-State contains everything you need to complete a state study on any of the 50 states (plus Washington DC). There are twenty different projects, which can be combined into a lap book. Best of all, it's a downloadable project, so you can print the pieces again and again to study another state.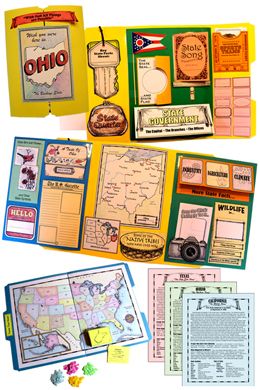 I received a downloadable file containing all of the PDFs and instructions. There's a combination of state-specific materials (for instance, the state motto and symbols for each state) and more generic materials. These are ones that your student can research and fill in for any state. Also included was a file folder game to help students learn the names, capitals, and locations of all the states.
We haven't played the game yet, but are looking forward to it as we learn more about the country this coming year.
How'd We Use this Product?
Since we're celebrating summer around here, we took it slowly with Make-a-State. We completed one or two of the projects each week. They were short, most taking fifteen minutes or less.
The final step of this product is to assemble everything together into a lap book, so we haven't reached that point yet. Until then, we're storing completed pieces in Ziploc bags. I must say I'm looking forward to putting all the pieces together and getting rid of the bags!
Here are a couple of projects they've completed:
The kids had to look up the state song of Washington (Washington My Home) and write the lyrics inside this songbook.
This product is designed for 3rd-8th graders, but my first and second graders were able to complete the tasks with some help. I just didn't expect them to do a lot of the research, or go as in-depth as I would require an older child.
We'll definitely be revisiting this during each child's fourth grade year, when state history is typically taught. I can also see it being used effectively in middle school, when state history is taught again. At that age level, I'd have my students do a lot more of the work, relying less on the pre-printed options. Here are the changes I'd make for older kids:
Research a state recipe to use instead of the pre-printed one
Draw the state symbols independently
Create a longer state history report to accompany the lap book
Draw the map
Label the counties and memorize county seats
It's amazing how flexible this product is. With just some minor adjustments, it easily changes from an introductory level state history project to an in-depth one.
The Printing
You do need to print this product, and it requires a significant amount of printing. But, if you use card stock when indicated, your students will create a beautiful piece that they can treasure.
We just have a black and white printer, and almost all of the pages worked well. But, the state flags are colored. To get around this, I just found an online template and resized it a bit. Then I printed it out and had the kids color it.
More from Home School in the Woods
I'm excited that Home School in the Woods recently launched their a la carte page. For just a few dollars, you can pick up many individual projects. As we dive into US history for next year, the High and Dry file folder game looks intriguing. It covers early explorers, and would be a fun way to kick off the new school year.
Also, in honor of the 200th anniversary of the Erie Canal, you can use the code alacarte at checkout to get the Erie Canal project for free. Just add it to your cart and enter the code.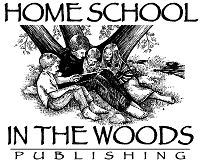 Want to learn more about other Activity-Paks or more materials to help your child learn history hands-on? My crew mates reviewed a variety of products, so click on the banner below to read more.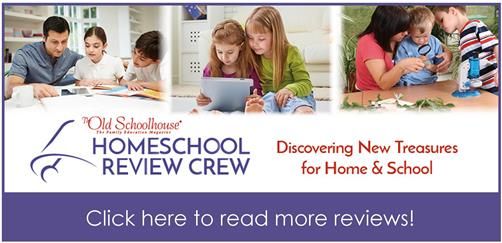 0