The kids were excited to dig into the Rigid Wrap and CelluClay Quik-Sculpting Kit from ACTÍVA Products.
It took some time to decide which project to try first, but after a vote, the candy bowl won. My kids like candy. 😀 The bowl in the directions and the downloadable project ebook were so cute!
What's Included
Before we could get started, we had to figure out what was what.
There was a lot of material in the box. When we opened it up, we found:
Two rolls of Rigid Wrap
A bag of powder, CelluClay
Two pages of directions for multiple projects
Rigid Wrap reminds me of what doctors would use to make a cast. It's a roll of gauze type material, covered in plaster. When you dip a piece in water, it becomes super flexible and you can use it in many crafts. Then, it gets hard fairly quickly.
The Making of the Candy Bowl
With so many little ones working together, making the candy bowl was an experience. We started by lining a bowl with plastic wrap to make a mold.
Then, we cut a roll of Rigid Wrap into smaller pieces. I didn't guess right, and cut the whole roll. We ended up with way too many pieces. And since they were dunked in water, we had to use them. So our bowl got many, many layers!

I didn't understand the directions at first, so I was having the younger kids wrap the Rigid Wrap all the way around the bowl, and then smoothing it down on the bottom. Jayme came out to see what we were doing, and asked how I was planning on getting the mold out.
Hmm… I hadn't thought about that! So I had Jayme help the little ones fix it. They ended up unrolling the bottom part of each piece, and rolling it up to the top. It was supposed to give the bowl a lip.
But, I think we just had too much. It's pretty lopsided. The kids are thrilled with how it turned out though, which is all that really matters.
Ellie painted it:
The CelluClay
Part of the directions for this bowl were to use CelluClay to add embellishments. This didn't work so well. The directions said to mix up the CelluClay in a zip style bag. But, it didn't give any additional directions.
I checked the ebook, hoping I'd find what I was looking for. I didn't. So I turned to Google. I found a video that said to add 32 ounces of water to a pound of CelluClay.
After placing the powder in a bag, I started adding warm water. The texture was weird. It felt like pouring water on dryer lint and then sticking my hand in it to mix it around. I finally got what I thought was the right texture.
I let the kids add shapes to the bowl. But, as the CelluClay dried, every single piece fell off. I'm still not sure exactly what I did wrong, but it was disappointing to not have it work.
My Thoughts
The kids enjoyed making the bowl. We still have a roll of Rigid Wrap, so I know we'll try another project soon.
I didn't feel like the directions were well written, in either the ebook or the pages included with the box. The CelluClay was a fail for us, but we did end up with a bowl. It's not Pinterest Pretty, but the kids can't wait to put some wrapped candy in it.
I know my kids would recommend this kit, because they enjoyed working with the Rigid Wrap. Maybe next time I'll just let them make whatever they want. They'd probably like that.
I do see potential of the CelluClay when used as paper mache paste, so maybe we'll blow up some balloons soon, add more water, and try to make a pinata or something.
All in all, it was a fun product kit, but the directions definitely need work.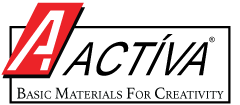 To see what other members of the Crew had to say, click on the link below: