We love a good movie! Since I'm always looking for family friendly movies, I was excited to receive a copy of Trust Fund to review. Released by Mapelle Films, Trust Fund is a Prodigal Daughter story.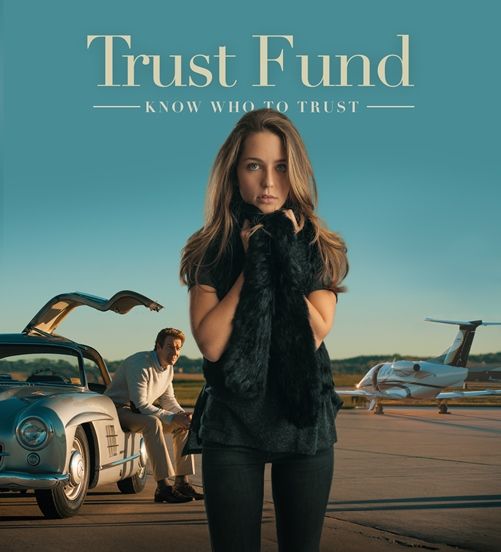 The Premise
Not sure what to expect, Jayme, Bryan, and I watched this movie one night. Throughout the course of the movie, viewers get to know the Donahue family, Reese, Audrey, and Grayson. Sisters Reese and Audrey are polar opposites. Their father, Grayson, runs a successful publishing company that he started with the girls' mother (who has passed away).
Audrey is the older sister. She follows the rules and works hard. Her little sister Reese is different. She's a creative, like her mother. A writer, she doesn't want her father to publish her book. She wants someone else to see her potential.
She lands a publishing deal, and a small advance. Not yet responsible with money, Reese winds up broke. She spent the advance, and her book still needs a lot of work, despite attending a writing workshop in Italy.
After listening to a lecture from her father about growing up and finding a job, Reese learns that she has a trust fund. Her mom put $10,000,000 in a fund for the two girls to share when the time was right.
Reese doesn't want to wait. She wants to return to Italy, where she met Milo.
Reese Takes Matters into Her Own Hands
Deciding to take matters into her own hands, Reese sets up an account and transfers the money without her father's knowledge. She takes the money and goes back to Italy. There, she learns the hard way that you can't trust everyone.
It turns out Milo wasn't quite the sweet guy she thought he was.
Scared, and broke, she returns to her father to see if she can still get a job working at the publishing company.
As you can imagine, Audrey isn't too happy about this. She stuck around and worked while Reese was partying in Italy, and can't understand why her father is happy to see Reese.
While this is the end of the biblical account of the Prodigal Son parable, the movie wasn't yet over. Viewers got to see how this story ends. It's beautiful, and I love how it wraps up all the pieces.
The Quality
Produced by a man who was homeschooled most of his life, and his wife, I wasn't sure how the quality would be. I was pleasantly surprised. We did notice one brief duplicate scene, and a couple of sound issues with the music. It kept getting a weird echo during a particular song.
But, we burn all of our DVDs onto our Apple TV (so Owen can't destroy them!) and watch them that way, so perhaps that process created the errors. The movie was still completely watchable, so it wasn't a huge deal.
The cinematography was excellent. Shot mostly in Kansas city, the film's backgrounds fit the story line well
The Book
In addition to the film, we reviewed the accompanying book, Love Was Near. Written for girls aged 12 and up, the book offers a deeper look at the story.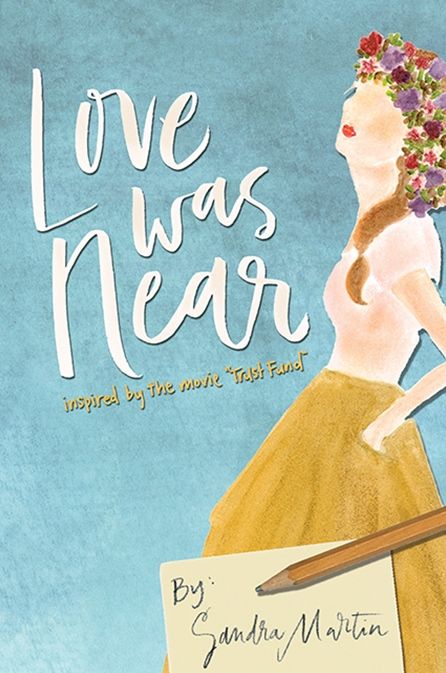 The book intrigued me, and I tried reading it before we watched the movie. But, I ended up confused. So watch the movie first. Then sit down with your teen girls, and work through the book.
I love that this book isn't just a book. It's interactive. There are diary entries from Reese, and questions asked for the reader to answer and fill in.
Here's an example:

Integrating scripture, this book examines issues such as:
Discovering who you are
Red flags for relationships
Self-image
Learning from past mistakes
It's very well done, and has opened up some great discussions with my teen. The book also answers some questions we had about the book (what happened to Mrs. Donahue, behind the scenes glimpses at the characters, a more detailed explanation of how Sam and Reese met, etc.). I'm looking forward to continuing to work through this book with Jayme.
The Study Guide
There's also a downloadable study guide for Trust Fund. It's broken into four sections, each corresponding to a different scene in the movie. You'll find related scriptures, discussion questions, and more.

My Thoughts
Bryan, Jayme, and I each enjoyed the movie. We thought it was well done, and will be watching it again. Yes, we recommend this movie!
Jayme's favorite part was that the story kept going after she came back from Italy and her dad threw a party. We were expecting that to be the end, until we hit pause and realized there was still a good chunk of time left.
Wondering what other crew members thought of the film? Check out their reviews by clicking on the banner below.