Reading is fun! And we've enjoyed reading through four books by Carole P. Roman. Here's a link to each book we're reviewing on Amazon (affiliate links.):
If you were me and lived in… France: A Child's Introduction to Cultures Around the World (Volume 2)
If You Were Me and Lived on…Mars
If You Were Me and Lived in…the American West: An Introduction to Civilizations Throughout Time (Volume 10)
If You Were Me and Lived In…Ancient Greece: An Introduction to Civilizations Throughout Time (If You Were Me and Lived In…Historical)
What Are the Books About?
The books we received fall into either the author's Historical or Cultural series. Each weaves historical and scientific facts into a story format. For instance, as we read about each civilization or location, we learned:
What housing looked like or could look like
Information about the weather
Common clothing for the period/location
How food was grown and what was eaten
A glossary in the back of each provides pronunciation information and definitions for some words.
Here's a bit more information about each of the four books we read.
If You Were Me and Lived In…Ancient Greece
Readers will gain a better understanding of life in Ancient Greece in the pages of this book. You'll learn about:
The Olympics
A variety of City-States
Alexander the Great
Trading
Basic information about the religious system of Ancient Greece, including names of some gods and goddesses and what they were believed to rule over is also shared.
If You were Me and Lived on…Mars
This one is included in the cultural series, though it's definitely not from "around the world!"
Rather, this book provides a hypothetical look at what could happen were humans to establish a colony on Mars. We enjoyed reading through it and pondering how different life on another planet would be, since God created Earth just for us. Life anywhere else would be very difficult, and different.
If You Were Me and Lived in…France
Since my great-aunt Colette lives in France, and has sent us plenty of postcards from around the country over the years, we really liked this book! This book also had my favorite illustrations of the four we read.
It also had the fewest amount of words on each page, and larger font. These elements made it the easiest one for my children to read themselves.
Inside, you'll learn:
Why Paris is called the City of Lights
Some basic French words
The history of the Eiffel Tower
How and why Bastille Day is celebrated
If You Were Me and Lived in…The American West
Another of the Historical series, this book by Carole P. Roman explores the historical wild west. As you read, you'll learn:
Some reasons why people moved west
What common items went in each covered wagon
Jobs for the different family members on the trip
What life on the trail was like
The hard work of life for pioneers once they arrived
Famous people of the American West
If you're like me, you'll also have an overwhelming desire to play the old-fashioned Oregon Trail game. 😀
How We Used the Books
We read through each book at least once, and used it as a springboard for discussions.
My Thoughts
There is a lot of information in these books. We enjoyed the "If You Were Me…" theme throughout them, as it looked at life through the eyes of a child.
However, there was a definite discrepancy between the quality of formatting for the books. For instance, the cover of the American West one is very dark and hard to read the words. It also has text that stretches across the page, almost to the gutter. Reading it required opening the book a bit further than typical.
The other three books didn't have this problem, so I'm not sure if this one is an earlier edition or something. It's still readable, just a bit distracting.
The quality of illustrations also varies, though they are all in color and do match the text. Some just seem more professionally done than others.
Despite these minor annoyances, my kids enjoyed listening to the books. They've even gone back to them a couple of times to look for more details in the pictures and try to read them.
If you're looking for a book to supplement your learning, these will provide a lot of information in an easy to understand manner.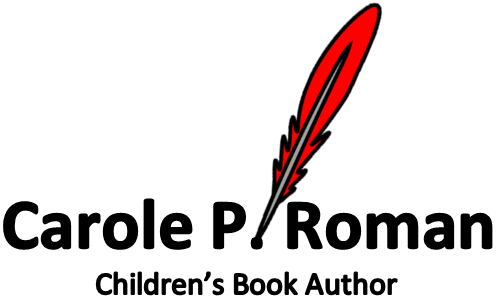 Carole P. Roman wrote numerous books, in a variety of series. To learn more about them, click on the banner below to read reviews on many of her works.