Some of my younger kids enjoyed trying out two products from The Pencil Grip, Inc.. We received The Ultra Safe Safety Scissor
and The 3 Step Pencil Grip Training Kit
(aff. links) to review.
The Ultra Safe Safety Scissors
I've never seen safety scissors like these:

A hard plastic shield encloses one of the blades. There's just enough room to insert some paper and cut it. This means your young cutter can't easily try to cut other things. No hair, no diapers!
The limited space means they associate scissors with paper from an early age. A couple of my other kiddos, when learning to cut, decided to try out their scissors on all sorts of things!
There's a training lever too, making it really easy for young children to learn how to cut. This lever can be disabled as they improve, which will help them transition easily to more traditional scissors.
I had my two-year-old and four-year-old use the scissors. The two-year-old needed the training lever, but the four-year-old quickly outgrew his need for it. He really liked cutting! Here's a quick video of him cutting apart some letter cards on his own the first day he tried them:
My Thoughts
I love the clean cut these scissors provide. We've had some less than stellar results with other safety scissors, because they were dull in order to be safe.
These scissors are not dull, and I like them! I'm a big fan of teaching young children to cut independently, and I'll be using these scissors in the future to do so!
The 3 Step Pencil Grip Training Kit
The pencil grips are pretty neat too!

Except I had to keep close tabs on them because Owen thought they were the perfect thing to eat. Life with Pica…
I had my four-year-old and five-year-old try the grips. Here's one of them in action:
The three grips in this kit are meant to be used sequentially, to help students improve their pencil grip. It includes:
The Crossover Grip
The Pinch Grip
The Pencil Grip
The Crossover Grip has a "super hero cape" piece designed to help young students learn to properly hold a pencil. It's meant for training, and to help build muscle memory. I had my four-year-old start with this one.
He was having a hard time holding the pencil correctly, and as a result wasn't pushing down hard enough to really see what he was writing. Once he started using The Crossover Grip, I quickly noticed an improvement.
And…he's now holding other writing utensils more correctly, even without the grip. He loves being able to write letters and actually see them!
My five-year-old already had a basic understanding of how to hold a pencil, so I had her start with The Pinch Grip. She was able to quickly transition to using The Pencil Grip. She says it doesn't make her hand hurt so much to use a grip compared to not using one.
My Thoughts
I like the scaffolding this system provides. You can use them to teach your child how to correctly hold a pencil just by using them. The silicone is comfortable, and the spots to hold are obvious.

To see what other families are saying about these products, please click on the banner below.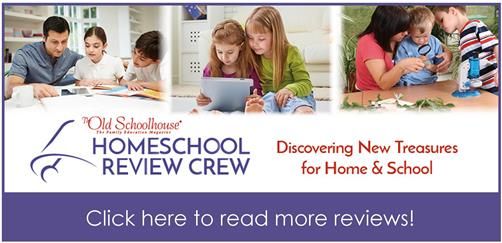 This post uses affiliate links. If you click through and make a purchase, I'll receive a small commission. Your price won't be affected. Thank you for supporting my blog!